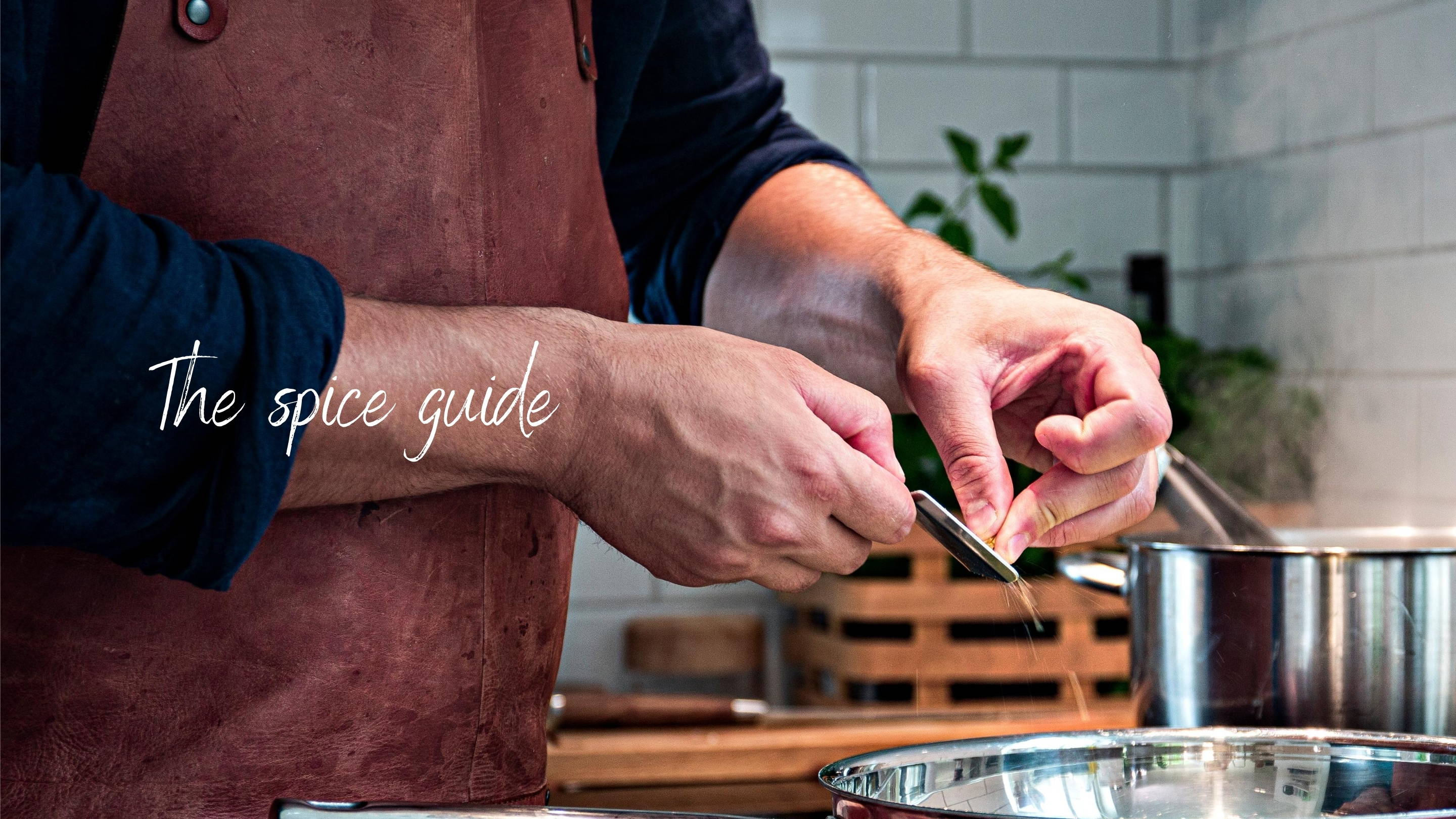 ---

Ginger and turmeric are used in many of the same dishes and they complement each other extremely well – like most best friends do. These dried roots belong to the Zingiberaceae family and are said to have remarkable health benefits - possibly even more when combined with grated pepper!

Ideal for: a classic curry, vegetarian soups, smoothies, cocktails and healthy lattes! Ginger makes a wonderful detox shot.
---

Aromatic long peppercorns from the Indonesian island of Java have their own distinctive character, as well as the familiar black pepper taste. Grated over your dish, you'll detect surprising aromas such as liquorice, aniseed and cinnamon, with a spicy sensation towards the end. Think of it as a regular black pepper with a twist.

Flavour: Aromatic, slightly spicy

Ideal for: everyday cooking, pasta, cocktails with a twist!
---

Our premium raw liquorice (or licorice) comes from Italy, and is made without any additives or impurities. Just about any dessert gets a tasty kick from grated raw liquorice, be it ice cream or a slice of chocolate cake. You may also want to spice up your baking, your Saturday-night chilli or a cup of hot cocoa or tea.

Flavour: a perfect combination of sweet and salty.

Ideal for: grate over vanilla ice cream and chocolate cakes, hot chocolate, cocktails.
---

Cinnamon in the form of natural cassia bark is perfect flavouring for desserts, pastries and meat. Grated cassia bark is also lovely in curries or on top of your latte or cocktail. The cassia sticks are extremely hard and usually consist of one thick layer making them perfect to grate with our RivSalt graters.

Flavour: Aromatic

Ideal for: desserts, cocktails, pastries and meat
---

Nutmeg is dried and peeled fruit kernels of the Nutmeg tree. Ours are organic and handpicked by a small farmers' cooperative on the Indonesian archipelago of the Moluccas, known as the "Spice Islands". Nutmeg is known for its warm, spicy aroma and wide range of use. Nutmeg should be grated - not ground – freshly onto hot food at the end of the cooking process. That's how you preserve the flavor of its fresh oils.

Flavour: warm and spicy

Ideal for: pumpkin pies, cakes, lasagne, mashed potatoes, custards, hot chocolate, espressos
---

Our Tonka beans come from northern Brazil, where farmers pick them up and prepare them once they've fallen off the Brazilian Teak tree. The aroma of grated Tonka bean is enchanting: almond, vanilla, woodruff and fresh hay blended with fruity, spicy notes. Suitable for desserts? Definitely. And for cocktails, savoury dishes and pastry, too. Sprinkle Tonka shavings on Irish Coffee. Use it in chocolate truffles or crème brûlée alongside sweet fruits like strawberry and apricots. A small amount is enough to add that delicious, subtle taste.

Flavour: Aromatic, fruity, slightly spicy

Ideal for: desserts, cocktails, Irish coffee, chocolate truffles
---

Common in many cuisines, chilli peppers are used to add heat and flavour. Whether you grate it over risottos, pasta or tacos, chilli gives every dish a fiery aroma. Not all chillies are as hot as people might think. Our yellow Amazon Chilli grows in Colombia. It belongs to a sharper, but not extreme group of chillies, with 50,000 - 70,000 Scoville heat units. Amazon chillies are harvested just before full ripeness, that's why they are yellow.

Flavour: fruity, hot

Ideal for: pasta bolognese, soups, meat dishes, dips
---

The red Bird's Eye chilli originates from Uganda. With 90,000-120,000 heat units on the Scoville scale, it is amongst the world's hottest chillies. The sharpness is intense and direct, with the taste similar to Thai chilli.

Flavour: Hot, sharp

Ideal for: Asian cuisine, homemade BBQ sauce
---
---
---